Testimonials
Don't just take our word for it, New Body Diesel has success stories of current and former trainees from all walks of life. Listen to what some of them have to say...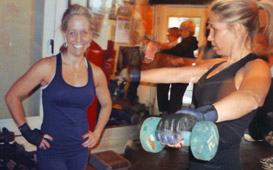 It is truly incredible to look back and realize what terrible shape I was really in. I can't thank you enough for all your advice and encouragement in helping me to transform a size 10/12 to a 0/2! I have gone from 157lbs and 34% body fat to 117lbs and 17% body fat. The best part is, I have maintained that for the past 2 years. Laurie Skahill
---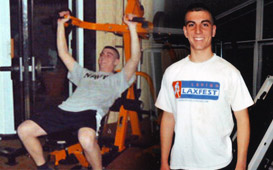 I am trying to become a Navy SEAL. I knew in order to reach my goal, I needed to seriously change my mind and body. Dawn and Carmine taught me the right way to think and how to make small changes every day. They checked over my diet and BMI, and based on their findings and my own goals we made changes. Not only are they trainers, they have become my friends. They genuinely care about each person. Joey O.
---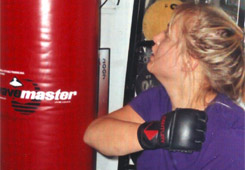 As I am about to enter the New Year having lost 33 pounds, I am different in many aspects physically and emotionally, and I have to give the credit to Dawn. I have gained back my confidence and am so proud of this new body that I have! Most importantly, I know that this is my lifestyle now and that there is no turning back. Jen Gelsamino
---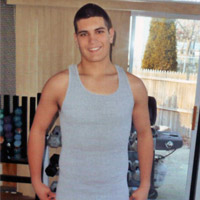 I went to New Body Diesel at the end of August. I was 212 lbs, 27.5% body fat when I went to Dawn, and, after going to train with Dawn 5 days a week, by the end of November I weighed 190 lbs and have 19.2% body fat. Dawn helps me with everything I need; she cares about everyone who goes and walks in her door. But most importantly, it's fun. Ryan Weldon
---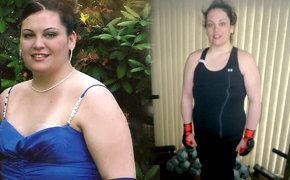 At 20 years old, I can say Dawn changed my life. Beginning at such a unhealthy weight, it was difficult to drop the pounds at first. Dawn's amazing will to help people guided me into the healthy lifestyle a 20 year old should have. In the matter of 7 months I have lost almost 30 pounds, 7% body fat and over 20 inches all together and still going strong! Even better, I am gaining the confidence I never had, and realize how much I really am capable of. There's no way I could have done any of this without the support of Dawn and all she has taught me. Kim Weldon
---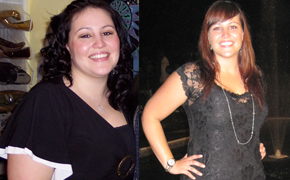 I have been training at New Body Diesel for two years now and lost 53 lbs!!! New Body Diesel has pushed me beyond what I had ever expected and hoped of for myself. Dawn and Carmine Cassara have drive, creativity, enthusiasm and heart, which is everything you can ask for in a great trainer. Dawn Cassara is one of the most influential people in my life and I recommend anyone who is ready to take back their life and wants to learn how to keep the weight off and live life to their full potential needs to come to New Body Diesel! Kristie Lyons
---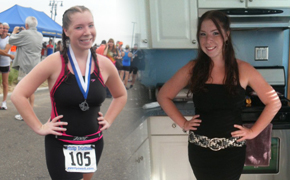 I have been coming to Dawn for 2 years. Dawn has been recently training me for a triathlon called Trislip. I had to swim 400 meters in the Great South Bay, ride 6 miles on a bike and then run 2.5 miles. I finished in 1 hour 15 minutes and 25 seconds. Dawn was with me every step of the way. Dawn has taught me to be strong and never give up. I believe that Dawn can inspire you to be your full potential Ashley
---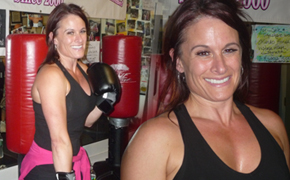 I want to let  everyone know how much I love New Body Diesel. I have been trainingnwith Dawn and Carmine for two years and I will never go anywhere else. Dawn has taught us all how to work out HARD yet  laugh and have fun. I always look forward to going to class because she keeps it exciting with a different workout every day. She is a great trainer, great person and a great friend. I am 42 years old and in the best shape I've ever been in. I just took the Suffolk County Corrections agility test on a weeks notice and passed without a problem thanks to Dawn at New Body Diesel. She is AWESOME. Christine Fanning
---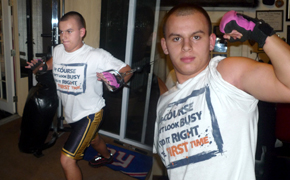 I have been wrestling for 3 years before I came to Newbodydiesel and I knew something was missing. After hearing this speech from my coach about how you have to be physical to be the best, I knew that play time... is over. Freshman year, I started off in the 152 lb weight class, and during the season, I gained weight and was in the 160 lb weight class. During the off-season, I was 180 lbs with 26.3% body fat. I started training August 18, 2011 and it was the toughest work-out ever. After a half hour of training, I threw up and that was when I realized that I also had to change the way I eat. So now, I'm on a diet and I have Dawn Cassara to thank. She is more than just a trainer to me; she's like a life coach to me. She has 100% faith in me and not once I have let her down and don't plan on to. After 3 months of preparing myself for the upcoming season, I went from 180 to 160 lbs and 22.4% body fat. I feel stronger and in better shape than I have ever been. I am ready to show everyone what I'm really capable of and show everyone how much I've grown up. On November 14, I lace up my wrestling shoes and send a message to everyone in Suffolk County. In the past, I have lost a lot of school meets and won 2 tournaments, this time, IT'S ALL GONNA CHANGE! James Sinclair
---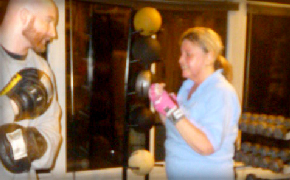 I have done various exercise programs in the past but none have been as successful as training with Dawn and Carmine. In four months, I lost ten pounds, 12.5 inches, 2 points in my body fat and went down two sizes. I have been this weight in the past, however I was a size 14 then and not the size 12 that I am now. Dawn's training has helped me to totally re-shape my body. Her cross training workout program is very challenging but with her direction and encouragement I am working hard to become healthier and I am proud of my accomplishments. I look and feel so much better and that encourages me to push myself during her workouts and to also make better choices with my nutrition. And I love my boxing sessions with Tommy! Kathy Iannotta
---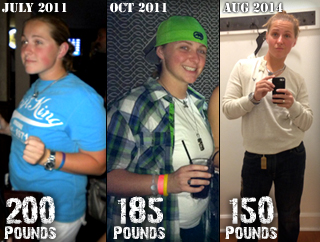 In January of 2012 I received notice from the NYPD they were beginning my investigation to see if I were a good fit to become a police officer. After I passed the initial background check I was notified I was selected to continue the hiring process. In March of that year I began training for my physical requirements to get into the academy. I knew Dawn at New Body Diesel was the one person who could help me strengthen the right way to not only pass the agility test to get in, but to also get me into the best shape I could be. I began my journey with Dawn weighing more than 175lbs and I had a body fat of 33%. Within 3 weeks I had lost 10lbs and dropped 3% body fat. In July of 2013 I finally received the call to enter the NYPD police academy. I walked into the gym the first day unsure of how I'd compare to other recruits. I was the only female who could keep up with the run and the only female who never dropped during the work outs. When we began boxing training I was the only female who could throw a proper punch and have the strength to go through several rounds, thanks to the training I had received from Thomas at New Body Diesel. But the biggest thing Dawn has given me, is my health. I also walked into the academy gym weighing 152lbs and down to 24% body fat. New Body Diesel has helped me find my inner strength and realize my worth. Thanks to the time I've spent training at New Body Diesel I can proudly say I am now a member of the NYPD. Sam Kirrane
---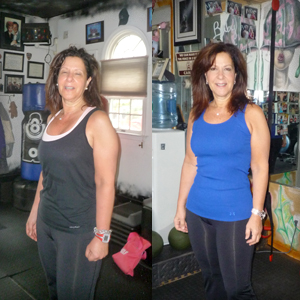 I joined New Body Diesel about a year-and-a-half ago. When I started, I was at the heaviest weight in my life. I also had a disadvantage due to a condition called "frozen shoulder". This condition was completely debilitating for my right shoulder and I had no course of movement in my right arm. Feeling at a very low point in my life, I started to train with Dawn and Carmine. That was my turning point! I knew I was in the right place because Dawn and Carmine cared and taught me how to work out, helping me with building stamina and eventually doing push-ups with a chest protector, so my shoulder wouldn't be in harm's way. With their dedication to training, motivational talks, and awesome work outs, I started looking forward to getting my weight off and getting in the best possible shape of my life!!
Today, I can actually say "Amen"!
Thank you Dawn and Carmine for being the medication not taken, the mobility back in my shoulder, the confidence in me, getting me in not only two piece bathing suits but bikini and size 8 jeans, going for that 6. You guys say I rock, you're the drive that makes me still want to go!!! Donna Cinto
Dawn's Testimony
As a dedicated personal trainer I do my best to stay up to date with fitness news, tips, and reading materials. I recommend Oxygen magazine, which has tons of tips and advice on getting and staying healthy. I also recommend Tosca Reno's Eat Clean Diet cook book, which is full of delicious recipes.